Today we were at the The Swedish Rhodesian Ridgeback World Congress Speciality Show in Lund, Sweden. The judge was Susan Simper UK.
The number of registered Rhodesian Ridgeback to the dog show was 176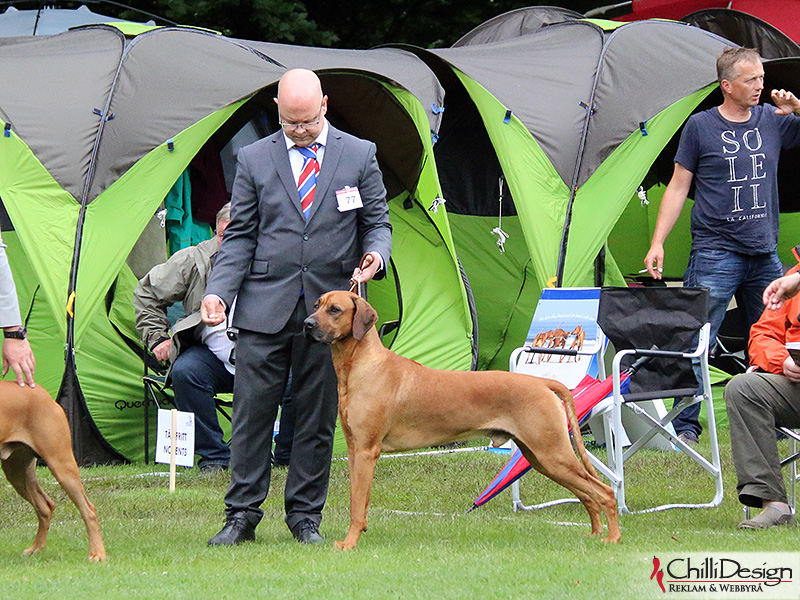 NORDUCH, (DKUCH, SEUCH, FIUCH) EECH, SE JV-12 Kadamo Rob Roy "Dexter"
– Unplaced in a large Champion Class with Excellent

Kadamo Nothing But Gold "Argos"
– Unplaced in a large Junior Class with Excellent & CQ

The Show started at 09.30 and ended at 20.00, it was to long and we didn't stay for the final!