Today we went for a international dog show in Avesta.
The judge was Frank Kane from England.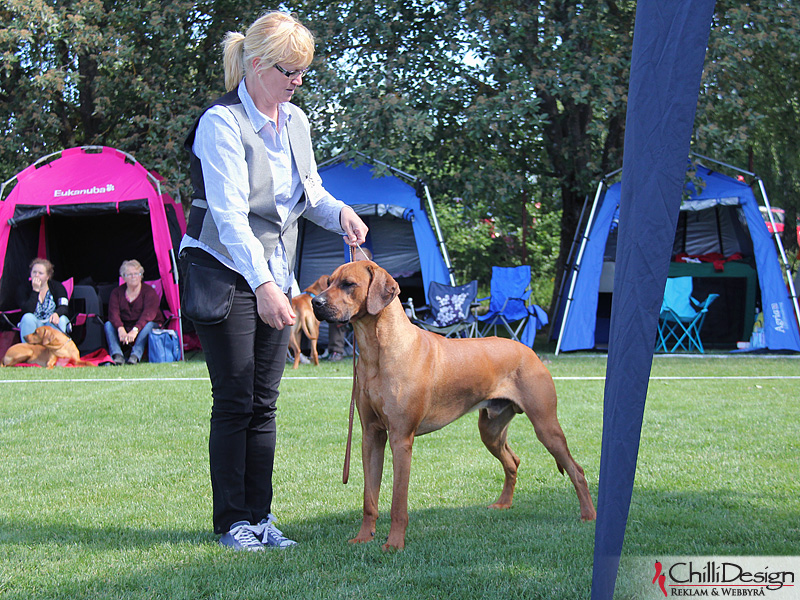 The number of registered Rhodesian Ridgeback to the dogshow was 36.
The number of registered dogs to the dogshow was almost 2 200 in all breeds.

SE JV-12 Kadamo Rob Roy "Dexter" – Unplaced in Open Class with Excellent.
This time Jaana Manninen would show Dexter in the ring, to see if Dexter would liked it better and Jaana did a really good job and we are so glad and thankful to her!