This weekend we were at a International dog show in Drammen, Norway.
The judge was Anne Macdonald from Scotland.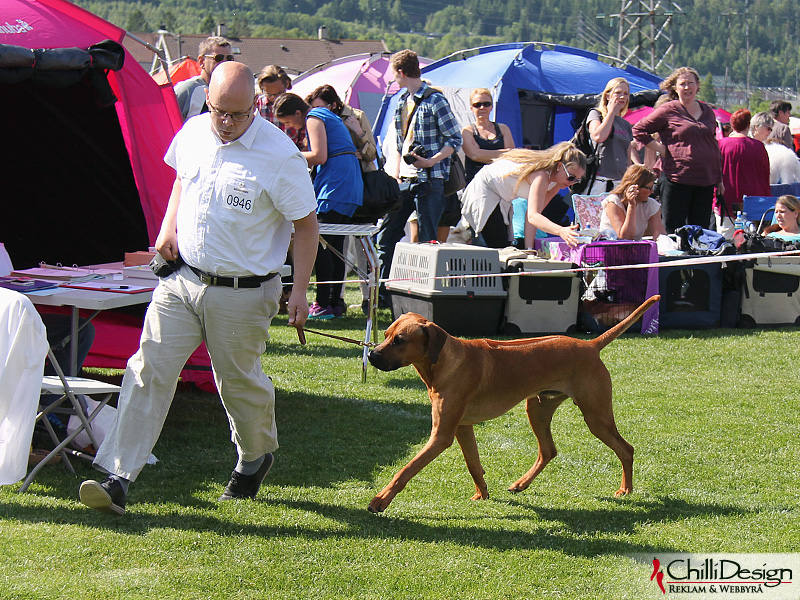 The number of registered Rhodesian Ridgeback to the dogshow was 49.

SE JV-12 Kadamo Rob Roy "Dexter" – Unplaced in Open Class with Very Good.
Raging hormones / love sick
Our soon two and a half years Old boy is having a new interest GIRLS and all the smells of them he can find, the breed is secondary if the smell is good! At the show he had only girls on his mind, not even the best treats would make him focus, he got VG and a good critics from the judge, only that he could be more allert on the show.
We love our love sick boy and hope that he soon can still his urges.