Today at the International Dog Show in Eckerö, Åland, Finland
Judge: Johan Juslin, Finland.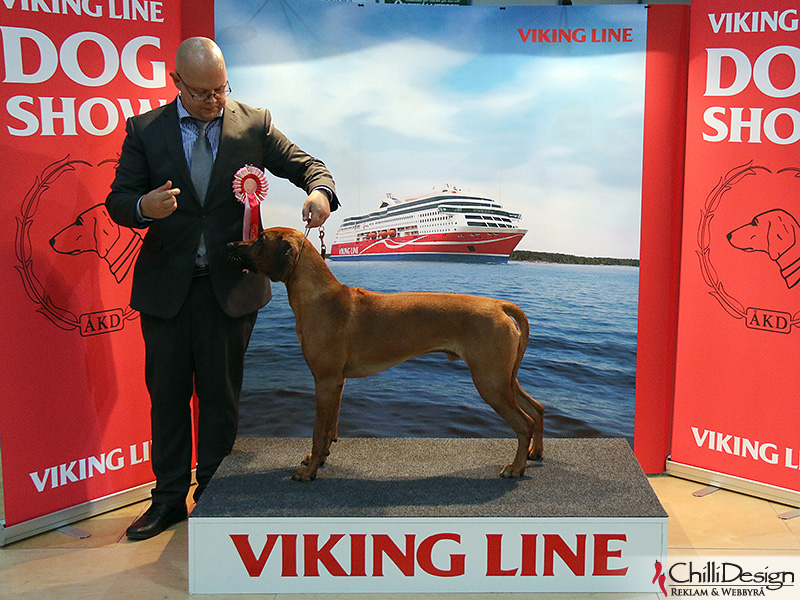 The number of registered Rhodesian Ridgeback to the dogshow was 18.
The number of registered dogs to the dog show was 1 879 in all breeds.
Kadamo Nothing But Gold "Argos"
– 1st place in puppy class with HP
– BOB puppy, and there was no puppy final on this Dog Show.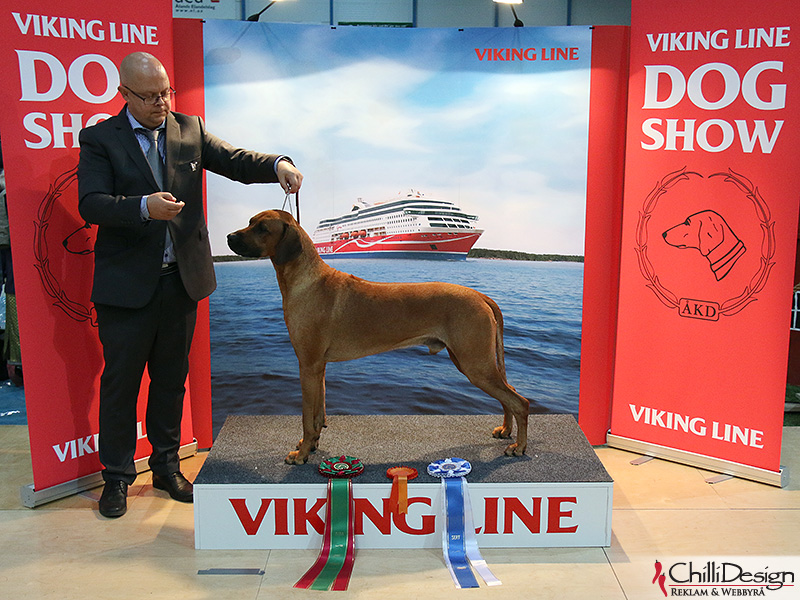 EE CH, FI UCH, SE UCH, SE JV-12 Kadamo Rob Roy "Dexter"
– 1st place in Open Class with excellent and CQ
– 2nd place in Best Male with CAC and R-CACIB
– And now Dexter is also a Finnish Show Champion
We are so happy and proud for Dexter and Argos!!