Today we were at a International Dog show in Visby, Sweden.
The judge was Leonard Michael, Ireland.
The number of registered Rhodesian Ridgeback to the dog show was 19.
The number of registered dogs to the dog show was 1 199.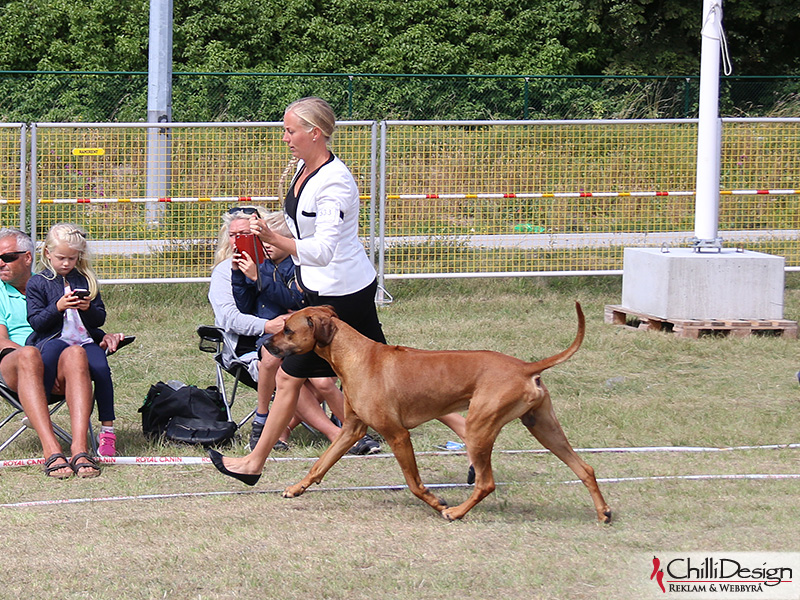 NORDUCH (DKUCH, SEUCH, FIUCH), EECH, SE JV-12 Kadamo Rob Roy "Dexter"
– 1st place in Champion Class with CQ
– 2nd Best Male with CACIB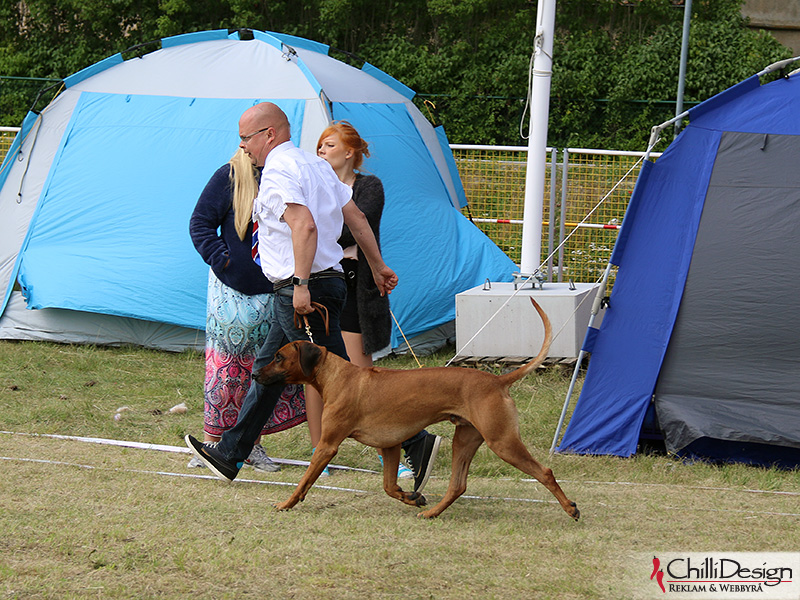 Kadamo Nothing But Gold "Argos"
– 3rd place in Open Class with Excellent
We were also in a progencygroup with Kadamo, we got a 1st place with HP and had a run in the big finale ring.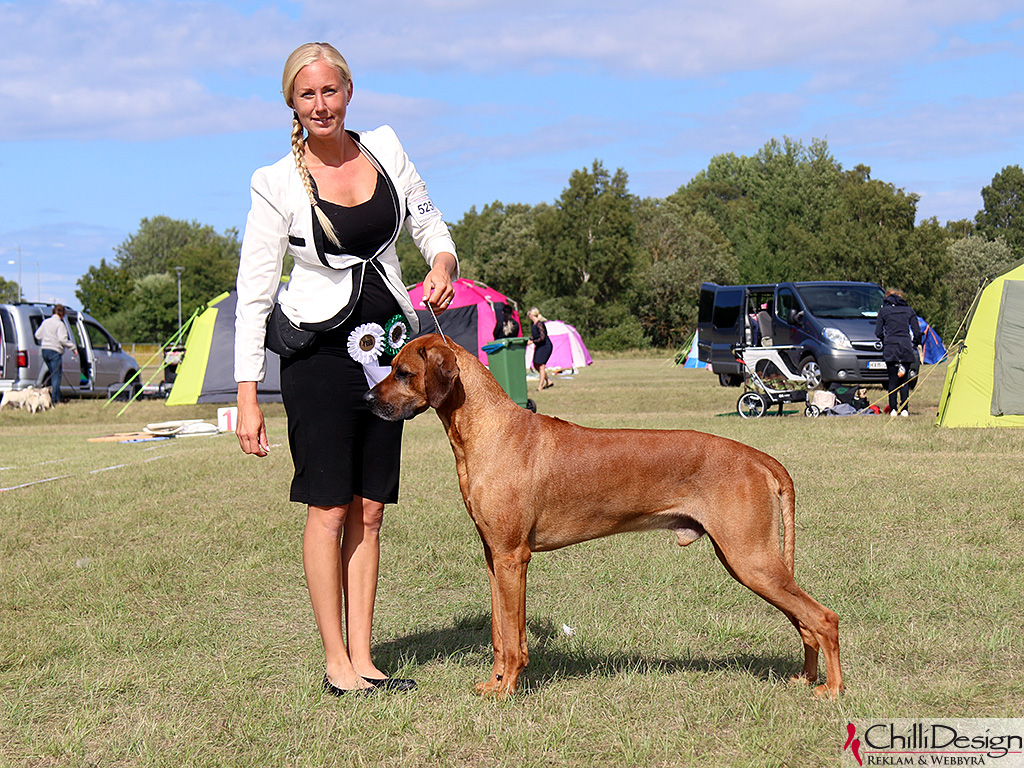 We are so happy and proud! Thank you Karin Wolgast-Fürst, our breeder for all your help!