Today it was time for the yearly large Rhodesian Ridgeback Speciality Show and it was held in Almare Stäket, Stockholm. The judge was Julie Bates, from UK.
The number of registered Rhodesian Ridgeback to the dog show was 99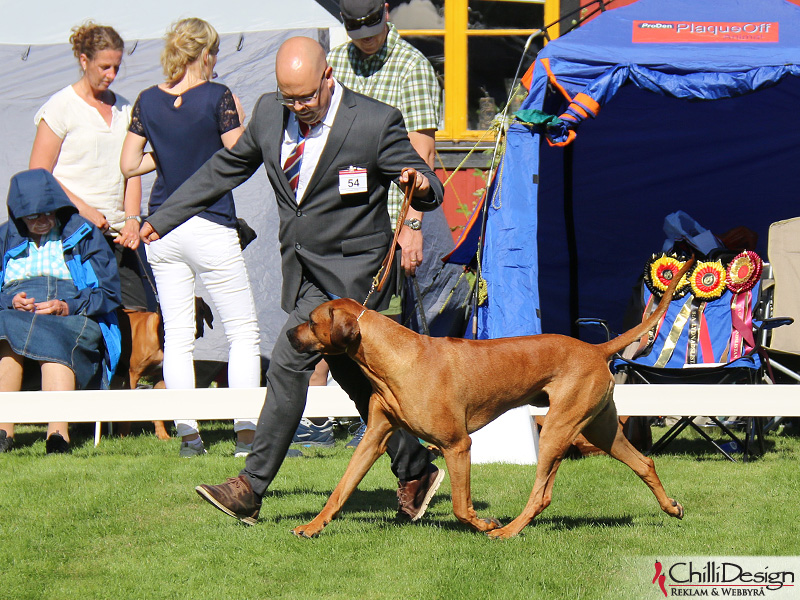 NORDUCH, (DKUCH, SEUCH, FIUCH) EECH, SE JV-12 Kadamo Rob Roy "Dexter"
– Unplaced in a large Champion Class with Excellent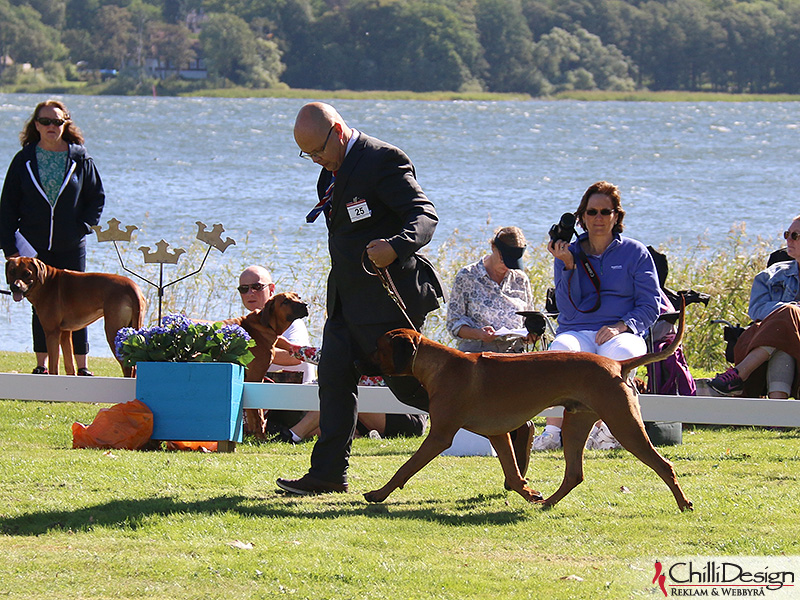 Kadamo Nothing But Gold "Argos"
– 2nd place in Intermediate Class with Excellent

NORDUCH (DKUCH, FIUCH, SEUCH), EECH, SEJW-12 Kadamo Rob Roy "Dexter"
– At the show Dexter got his ribbon for the 8th place at the Swedish Top 10 Show RR list 2015.