Today we attend to our first World Dog Show 2014 in Messukeskus, Expo and Convention Centre Helsinki from 8th to 10th August 2014.

The judge for Rhodesian Ridgeback, males, brace, breeders groups and BOB was Dondina Paolo, Italy.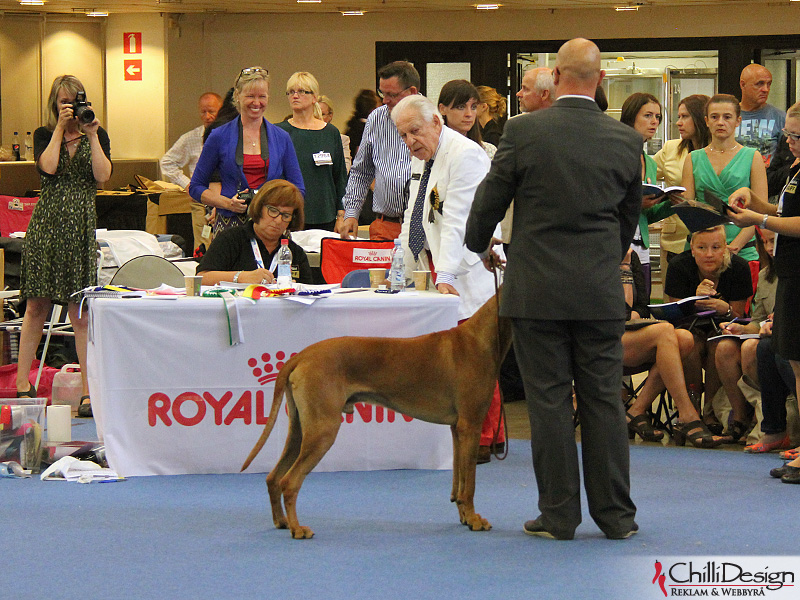 The number of registered Rhodesian Ridgeback to the dogshow was 191.
The number of registered dogs to the dogshow was 21 200 in all breeds.
SE JV-12 Kadamo Rob Roy "Dexter" – unplaced with Excellent in a huge Open Class.
We had a great day at our first world dog show with a very good result and we are so happy and proud about our beautiful and nice boy!
We also meet Kirsi Larjava and Debra Poehlke who lives in Canada. Kirsi has Dexter's father Argos. After the dog show we went for a walk in the beautifull surroundings of Helsinki.